Update: 3rd January 2020
View of completed dwelling. Final certificate being issued and Final Account agreed within approved budget.
Update: 31st May 2018
Front elevation with stonework almost complete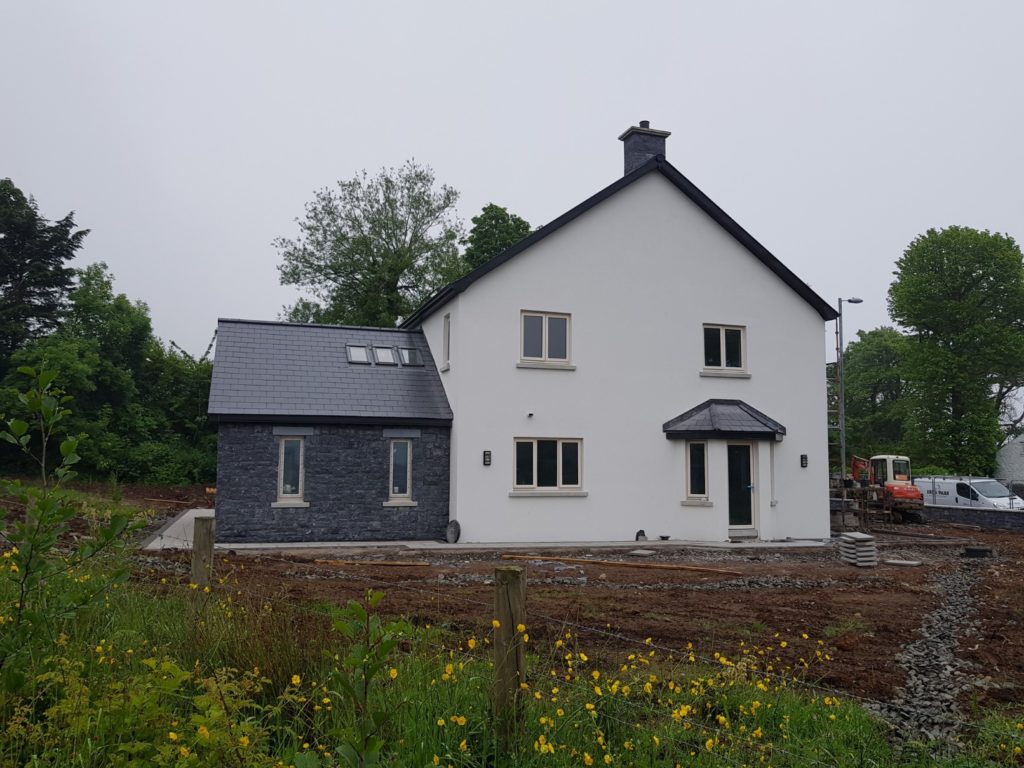 Side elevation with paving near completion
Rear elevation with feature timber soffit and corner post
A closer view of timber post etc; area outside to be decked over coming weeks
Drying out progressing ! Final joinery works to commence soon!
View of stonework being constructed.
Generally, works progressing well with groundworks completion not far off.
Final interior decorations due for completion within next month.
Update: 8th February 2018
Seaward view
Feature truss installed
Job progressing on programme at Shore Road, Greenisland, with Newell Contracts. Roofing near completion. Plastering works to commence !