New Dwelling under construction
Works by McGrady Contracts on the outskirts of Belfast.
Update: 23rd January 2020
Roofing works to dwelling nearing completion
Example of edge trims being placed in position
Alternative views
View towards garage under construction
Lower end of dwelling, with timber windows and doors being installed
Alternative view of garage
Overall view of dwelling
Example of interior fitting out under way
Update: 13/11/2019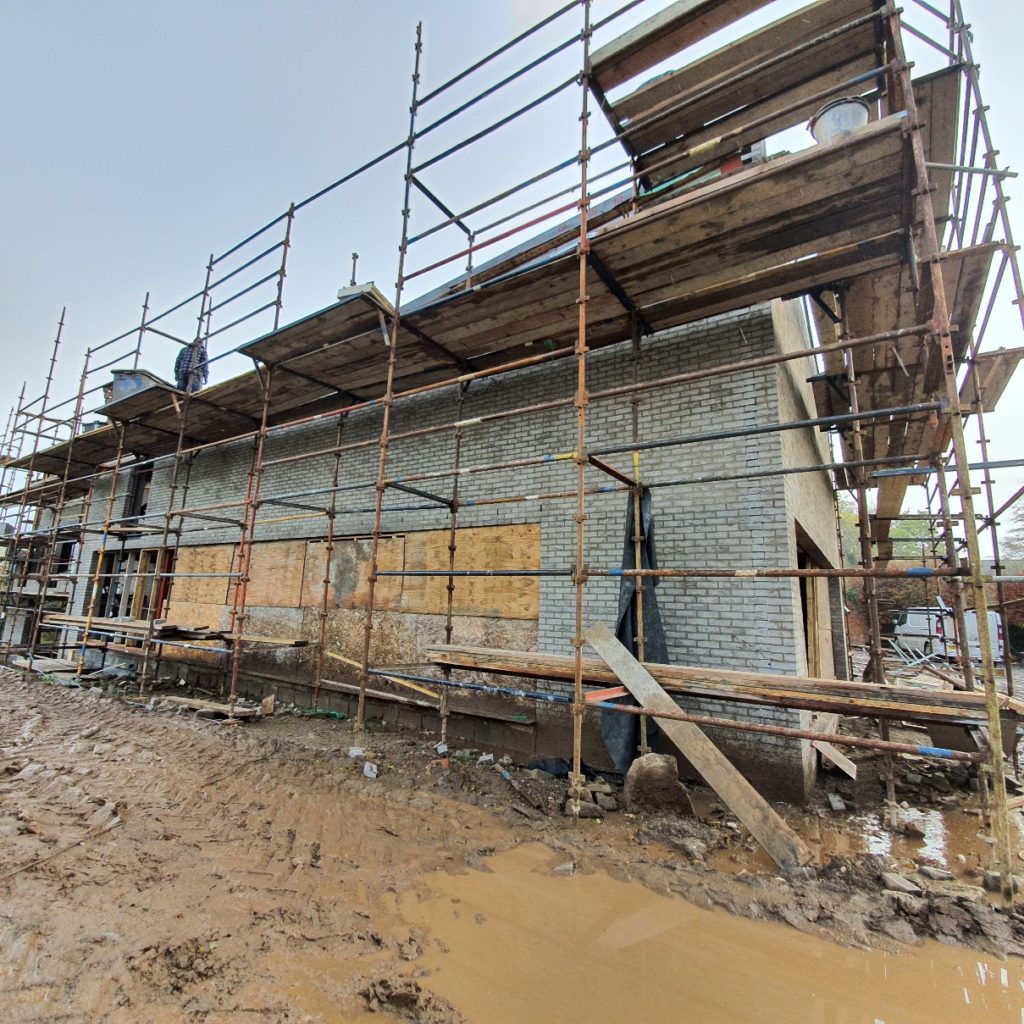 Generally, works progressing well. Roofing near completion and internal fitting out underway. Anticipated completion date February 2020
Update: 15th October 2019
Typical opening, large span
View of snug area from outside location
Ceiling framework under construction
Living area view
Brickwork well underway and almost at rear of dwelling
Lower site view with garage in the background
Flat roofing over middle section almost completed
Lower section brickwork remaining to be completed
Living area view with upper area for study/library use
Another living area view; fabrication equipment in foreground to commence roofing works
Expanse of living space
Materials in location for roofing works
Socket locations being formed
Features within brickwork
Dwelling from approach laneway
Garage awaiting outer leaf brickwork
Works progressing well with kind weather breaking to make the going soft at times
*****
Update: 20th September 2019
Garage under construction
Further closing in of external walling of dwelling towards roof level
Lower section of dwelling
Example of IG lintol insertion with brick slips to lower side
Alternative view from lower side of dwelling
First floor view towards open plan living area
Views of roofing as presently completed
Generally, 12 month project at month 9 stage and works progressing as planned.
*****
Update: 25th July 2019
Considerable steelwork erected and masonry well underway.
High roofing under construction.
Scheme due for completion December 2019.